Shaarei Beit Shemesh
Neighborhood D 2
Shaarei Beit Shemesh Project - Neighborhood D 2
Residential complex in the northern part of Ramat Beit Shemesh D.
The complex will appoint 280 spacious residential units, deployed over 11 residential buildings. A variety of 3, 4, 5, and 6-room apartments, garden and penthouse apartments, are available at the standard of quality building and a rich specification tailored to the Haredi public.
It was made by Eyal Itzkin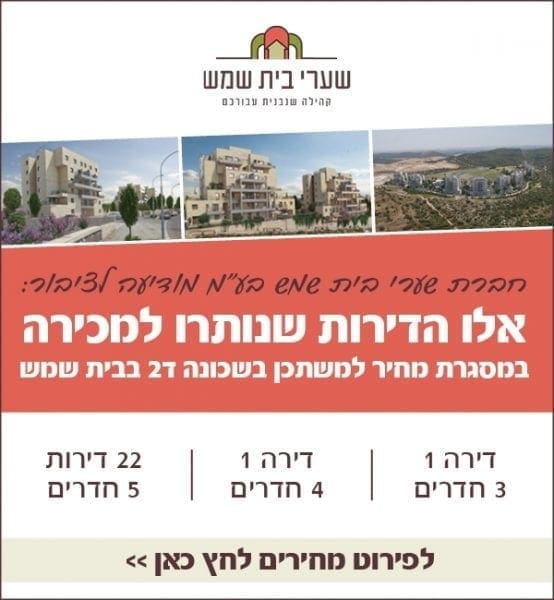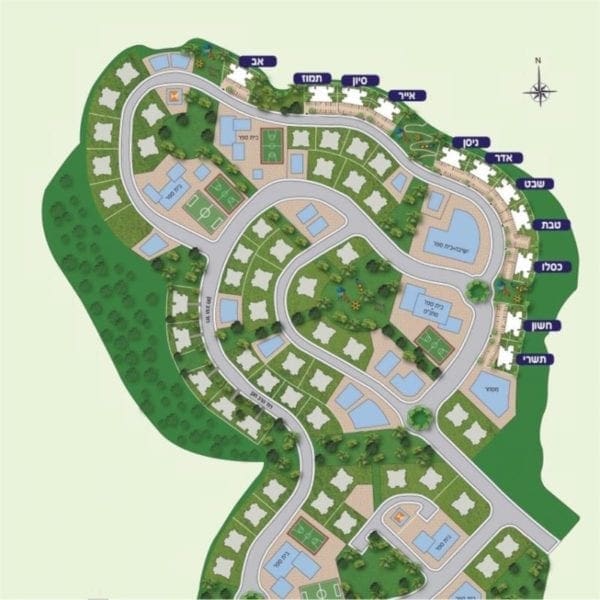 Simulation of Neighborhood D 2
The programs and the visualization are for illustrative purposes only and have not yet received a permit
Information for 'Mehir LaMishtaken' (price per occupant) for lottery number 219 & lottery number 1593.
The programs and the visualization are for illustrative purposes only and have not yet received a permit